What will
your
legacy be?
Thankful to ALL the volunteers who showed up to serve for the 2022 Ceili Leahy Day of Service and helped to make our community stronger! 
The 2022 Ceili Leahy Day of Service was held on the weekend of a National Day of Service, which marked the 21st anniversary of 9/11.  On Saturday, 9/10/22, 140 volunteers completed 9 projects for our 10th event!  All the thanks goes to our student volunteers from James Monroe High School (JM), the adult volunteers, the partner organizations they served, and to our business sponsors.  September 10th, 2022, was such an impactful day of service in the City of Fredericksburg!
Consider making today and everyday a DAY OF SERVICE!
Over the years we've had so many awesome inspirational speakers, and it's through their spoken words they motivate the volunteers to be their best as they readied themselves for community service.  So thankful to our 2022 inspirational speakers!   While each speaker brought their own messaging to the volunteers, it was a beautiful coincidence that each talked about the importance of showing up. 
For many, the Ceili Leahy Day of Service was the 'spark' to volunteerism, and for others it is another opportunity to do great things in their community. 
Fall is for planting!
After the Day of Service, students from James Monroe High School, Colonial Forge HS, Stafford HS, Fredericksburg Academy, REACH Seniors academic club, and the University of Mary Washington volunteered by planting over 130 trees at Fredericksburg City Public Schools and Maury Stadium.  Thankful for grants from Transurban for providing the funds to purchase the trees and supplies for the planting.  Thankful for dedicated Tree Fredericksburg tree stewards guiding the teams into planting action!
Planting highlights:
-On 10/8/22, over 50 trees were planted on the grounds of JM, bringing the total to well over 200 trees planted by students at JM since 2018. 
-On 10/15/22, student volunteers planted 50 trees at Hugh Mercer Elementary School.
-On 11/8/22, volunteers made Election Day a 'Day of Service' by planting over 30 trees in the City of Fredericksburg, VA. 
Each tree planting event was really about civic engagement and making a difference in the community. So proud of our youth and their commitment to serve and to all the volunteers who made the tree plantings a success!
In November, five students from JM volunteered to decorate tabletop Christmas trees for the Loisann's Hope House 'Trees of Hope 2022' fundraiser.  Over $30,000 dollars was raised and so thankful to the JM students who got involved in and contributed to this important event.  Loisann's Hope House provides shelter and hope to homeless children and families throughout our region.
Also in November, a JM student completed a CHEER PROJECT for the entire Hospice clinical staff, which included the MD, NP, RNs, LPNs, CNAs, Social Workers, Music Therapist, Massage Therapist, and Spiritual Care, at Mary Washington Hospice.
And, to get the new year off to a great start, over 30 JM students honored Dr. Martin Luther King, Jr. – his work as a civil rights leader, his life and his legacy – by making a Day OFF from school a Day ON for service on Monday, January 16th, MLK Day of Service 2023.  Dr. King said, "Life's most persistent question is: 'What are you doing for others?'"  Thankful to the students who participated in the National Day of Service on January 16th!
Each year we work with James Monroe High School to organize Day of Service events.  We inspire, recruit and send volunteers to local nonprofit organizations that share Ceili's values and purpose.
Day of Service Inspirational Speakers
For each Day of Service event, we invite a surprise inspirational speaker (or speakers) to say a few words once all the volunteers have arrived and are preparing to serve.  The inspirational speaker helps to launch the volunteers out to the various services and motivates them to do their best.  
Just before the 2022 Ceili Leahy Day of Service event, our local News Director and Radio host, Ted Schubel, created a video that compiled many of the inspirational speakers we've had over the year — here is the link to the video clip titled, "The Ceili Leahy Day of Service is this Saturday in Fredericksburg: It's all about giving back." https://youtu.be/F81A9mxC3-M.
Ms. Tammy Clark, Health/Physical Education Teacher, Certified Athletic Trainer, and Giving Tree Coordinator at JM, was the 2021 Ceili Leahy Day of Service inspirational speaker.  Listen to her speech at the following link: https://youtu.be/Bx08ymKM1Q8.  We are so thankful Ms. Clark could help inspire and motivate our volunteers to make a difference in the community on 9/11.
"Ceili's light will forever shine as this Day of Service repeats year after year and the projects completed are shared with generations to come."
We serve nonprofit organizations whose missions are consistent with Ceili's values and passions, which included human rights and justice, the environment, and global sustainability. We also serve nonprofit organizations that provide help to families dealing with pediatric cancer and grief.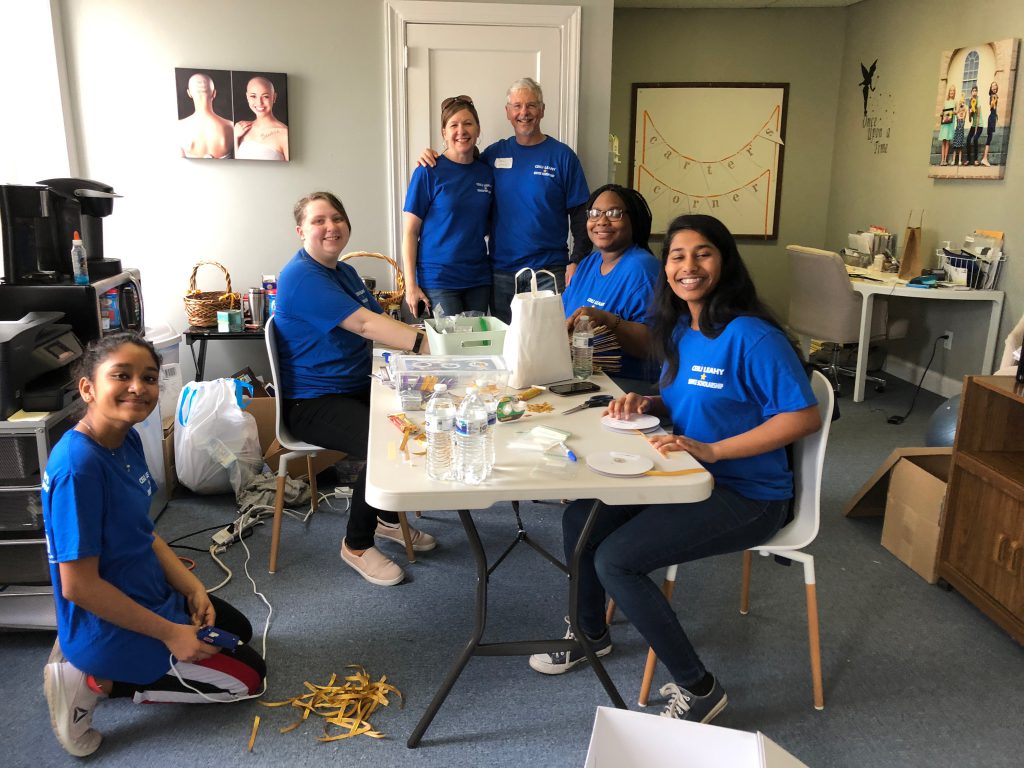 Organizations our volunteers have served so far include:
If you know of a Fredericksburg nonprofit organization that could use volunteer support, let us know by sending an email to theCLServiceProject@gmail.com. 
Thank you to our sponsors for the 2022 Ceili Leahy Day of Service!
Suzy Stone Century21 Redwood

J. Brian's Tap Room

White Oak Animal Hospital

Fredericksburg Ballet Centre

Blackhawk Homes, LLC

Rappahannock Development Group

Coleman Motor Company, Inc.

Bartlett Tree Experts

Meadows Farms

Arbor Care: Complete Tree Service, LLC
Sally Harman FIELD Design, LLC
Black Knight Technology, Inc.
Local businesses sponsor the Day of Service events. Sponsorship allows us to purchase supplies for service projects, refreshments for volunteers, and "Ceili Leahy Day of Service" tee shirts for all our volunteers— a visible reminder of Ceili's passion for volunteerism and our commitment to community service.
What our volunteers are saying
I do the day of service to honor Ceili's life and because I love the bonds formed working side by side while volunteering.....plus it's really fun and makes you feel good to help out.
The Day of Service is an opportunity to make a positive impact on the community, honor Ceili, and have lots of fun.
I choose to volunteer for the day of service because it provides a good opportunity to connect with the local community as well as learn how to participate in volunteer projects. I feel it is important to give back to the community, even if it is a small action, as doing good deeds makes you feel good in return.
I am participating in the Day of Service to honor Ceili's legacy. A passion I shared with Ceili was empowering young people. It's great to connect Jayem students with the community- both locally and globally.
I participate in the Day of Service to take part in opportunities that I had never imagined myself in and because of it, I became happier.
Each of us holds a unique and crucial gift for service. . . whether the moment calls for service through leadership or listening, through getting your hands dirty or giving time to a friend in emotional need, to serve with credit or without, there is always an opportunity to give your gift away. . . How would you live if you had exactly what was needed to heal the world?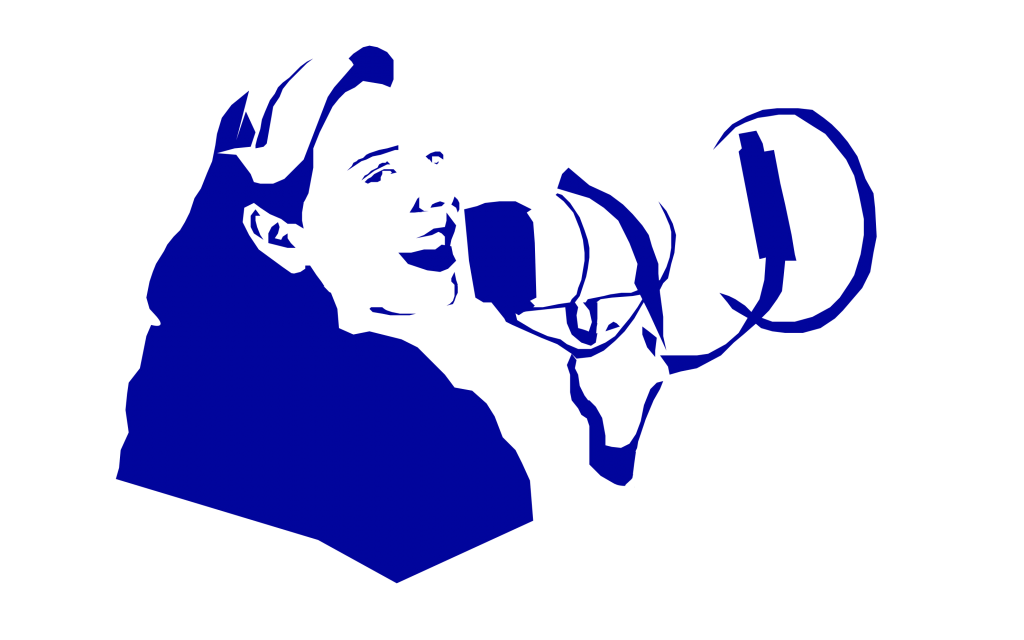 Sponsorship allows us to provide supplies, refreshments, tee shirts and more for our service projects and volunteers. To become
a sponsor, send us an email at TheCLServiceProject@gmail.com.