Ceilí ˈkālē, noun. org., Irish. 1. A celebration with music, dance, song, and storytelling. "Hootenanny." 2. A gift, a blessing. Represents grace, joy, courage, strength, and wisdom; inspiration to all.
Ceili Anne Leahy was a writer, a student, a humanitarian, and a purveyor of peace, love, and justice. She was born in Washington, DC, and loved living on Capitol Hill until moving to Fredericksburg, VA, when she was 8, where she fell in love with her new community.
In July 2013, before her senior year of high school, Ceili was diagnosed with metastatic Ewings sarcoma. Over the next 10 months, she was treated by a team of loving, talented doctors and nurses at Children's National Medical Center in DC. Aggressive chemotherapy and radiation proved successful, and by the time she completed treatment in May she was cancer free.
A few weeks later, to a standing ovation, Ceili graduated from James Monroe High School. While at JM, she played soccer and ran cross country, worked on the school yearbook, and acted in plays, among other activities. As a member of JM's Amnesty International Club, Ceili developed her passion for human rights and justice. As club president, she grew club membership tenfold and led many protests and marches. Ceili was greatly influenced and inspired by her teachers in Fredericksburg City Schools. Following her graduation, she went forth to set the world on fire.
Ceili attended the University of Virginia in the fall of 2014, majoring in global studies with a concentration in environments and sustainability. She thrived in the UVa community and was active in several clubs and campus organizations, including Habitat for Humanity. Her relatives in Charlottesville observed, "Whenever there was a protest or demonstration, there was always a picture of Ceili in The Daily Progress."
Ceili returned occasionally to Children's National Hospital as a volunteer, doing art projects and visiting with young cancer patients.
In April 2015, Ceili was diagnosed with treatment-related acute myeloid leukemia and began aggressive treatment, again at Children's National Hospital. During her lengthy stays at the hospital, she had countless visits from her Virginia, Maryland, DC, and Fredericksburg families, JM friends, and her UVa Squad.
When it became clear her second cycle of treatment was not successful, Ceili orchestrated an "escape" from the hospital and spent a glorious day at the National Gallery of Art with her brother and parents. Unsubstantiated rumors suggest that certain doctors and nurses were complicit in the escape.
In August 2015, Ceili made the decision to discontinue treatment so she could, in her words, "live vividly," free from chemo and pain medication.
With Andie McConnell of the Fairy Godmother Project, Ceili was interviewed by Ted Schubel on the radio program Town Talk (NewsTalk 1230 WFVA) on September 1, 2015, to kick off Pediatric Cancer Awareness Month. During the interview, she discussed her decision to stop treatment, and she mentioned her wish to see the Rocky Mountains again. Within 24 hours, the Fredericksburg community had marshalled the resources to send Ceili and her family to Colorado for four spectacular days. While there, Ceili, who loved flying, was invited to co-pilot a small, single-engine plane. It was the thrill of a lifetime.
Ceili was interviewed by Ted Schubel and Dee Daniels of B101.5 when she returned home and shared her joy, wonder, and delight with many listeners.
Ceili's last few vivid months were filled with countless blessings: visits to incredible friends in New York City and Maine and at Yale and UVa; visits from incredible family and friends; quality time with a terrific boyfriend. As Ceili would say, "You only live once and, if you do it right, once is enough."
Ceili loved camping, cooking, sailing, mountains and water, swimming, traveling, and learning about new cultures and people. She was passionate about human rights and justice and had little patience for intolerance. She had the power to make people see the goodness in themselves, no matter their history or struggles, simply by being kind.
Ceili died peacefully on January 27, 2016, at Children's National Hospital.
More information about Ceili's life and journey may be found on Ceili's website at Caringbridge.org/visit/ceilileahy.
"As terrible as cancer is, it opened my eyes to the goodness in people.  It was just the most beautiful thing to see what people can do for each other when they're inspired."
–Ceili, during an interview with The Free Lance Star, story published September 12, 2015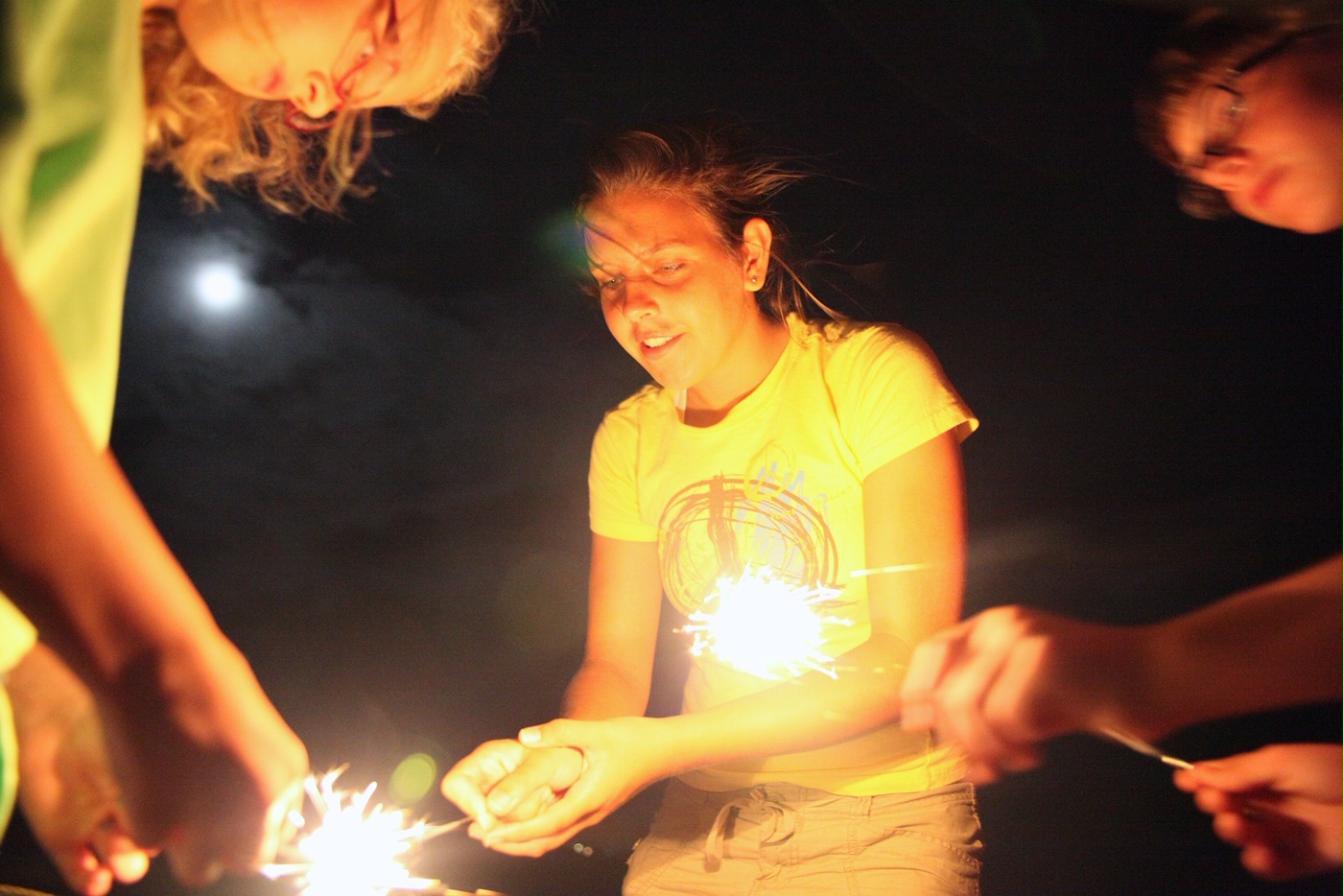 "You can be someone who tries something new, who gets involved with something big, who chases your dreams in spite of the cards life has dealt you so far."
-Ceili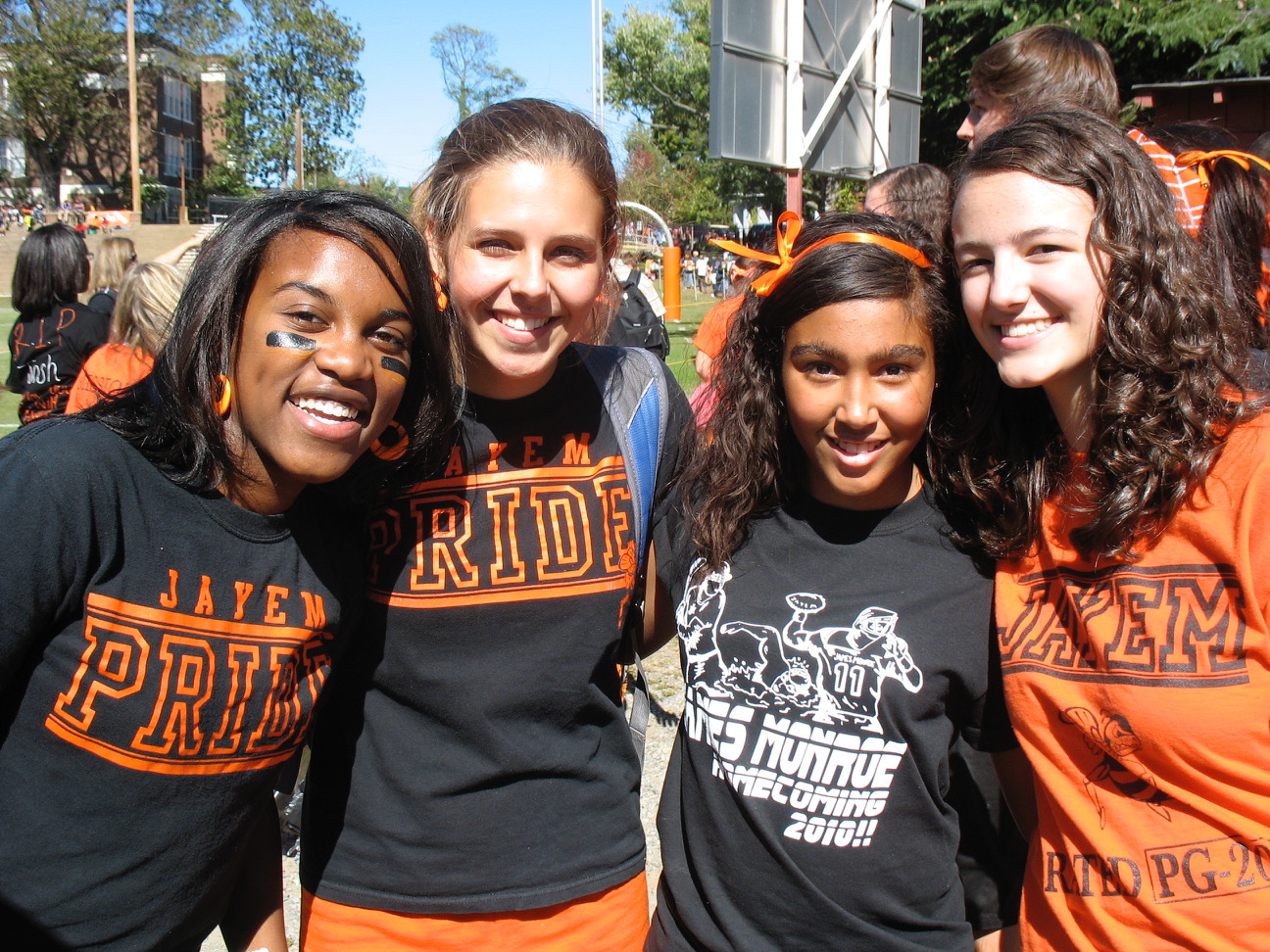 "Life is beautifully unpredictable.  Don't regret things, but part of that is purposely not doing things that you think you will regret.  It's not just saying well, I don't care what I did yesterday.  It's saying tomorrow I want to do this, and then doing it."
-Ceili
"Transience has not always been dear to my heart, but in the past two years it has embedded itself in the hot core of my chest where only steel is allowed.  Beautiful moments are made more beautiful by their fleeting quality, and in the darkest time, the promise of transience has pulled me through to the other side.  Everything is temporary, and thank God for that."
-Ceili, from Medium, posted May 15, 2015.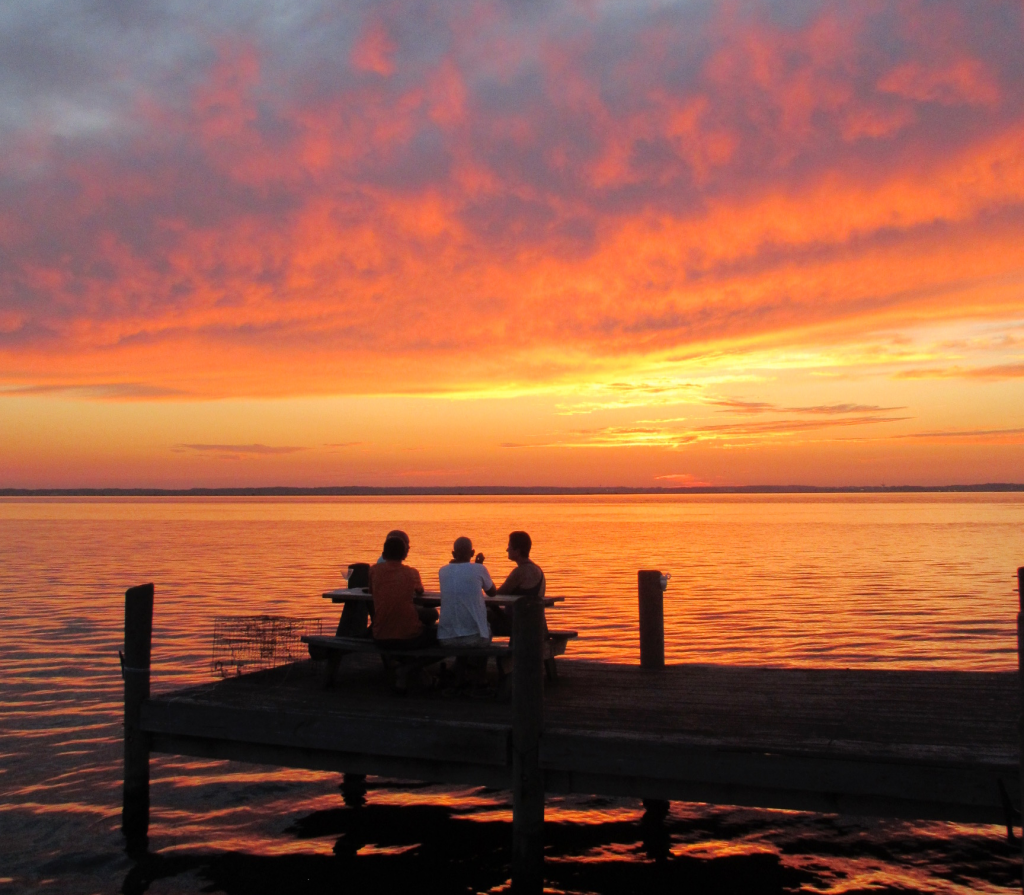 Ceili in the words of others
In the words of her UVa community:​
"She was always the first person to try to see the world from another perspective. Ceili was always ready to help right some of the wrongs around her.  Volunteering with Habitat for Humanity, working in the community garden, protesting for victims of sexual assault, supporting the living wage campaign for UVA employees, treating everyone she encountered with respect.  Ceili truly cared."
"Ceili made every place seem like the warmest, safest, most incredible place to be. One by one, she infected us with her smiles and positive disposition.  Before long, Ceili was the center of the most beautiful group of friends I have ever come to know."
"The best thing about Ceili was that you never had to seek out her love. She loved and cared for everyone which is why she was such a passionate activist."
"Ceili was the sun.  Never before had I met someone so warm, open, fearless, captivating, and stunning all together. . . . Ceili was, is, and will always be the sun."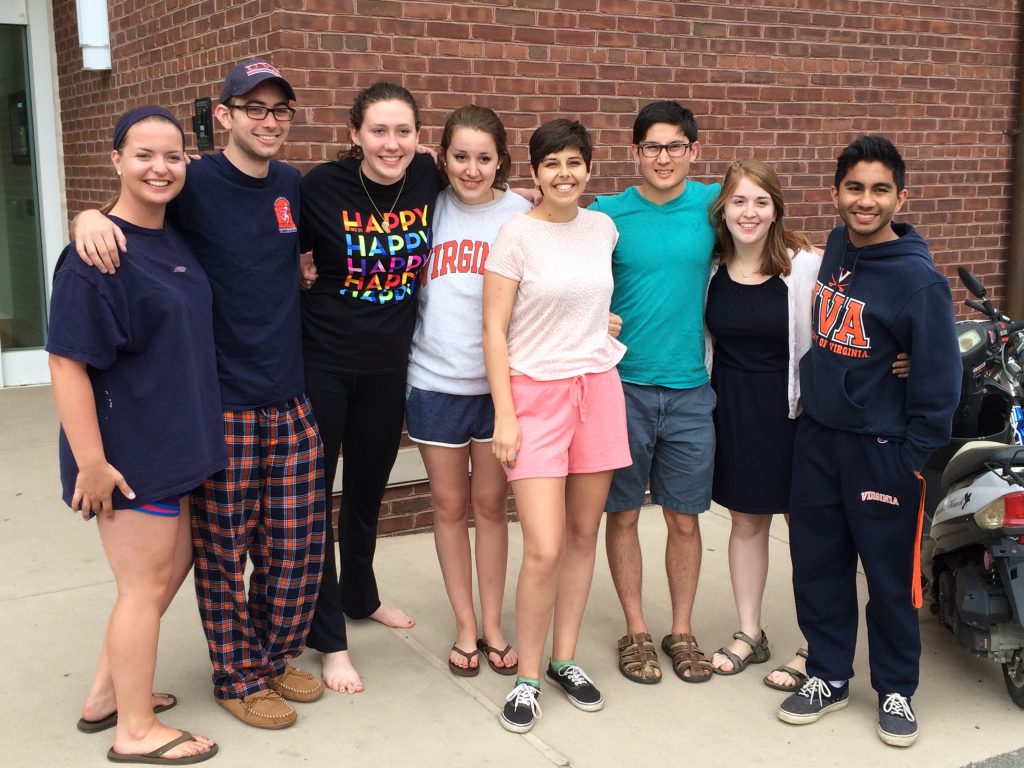 In the words of her teachers:
"Ceili was a very special person and student. I had high hopes and expectations back when she was getting on her feet at UVA that her career would make some part of the world better. After seeing the outpouring on facebook and around the school and community, I realize she already made that impact."
–Jason Pope, Social Studies teacher and Amnesty International Club Sponsor, February 2016
"Every day she fought for her life, she amazed me more. No assignment went undone, no small detail was overlooked; life was in the details, and Ceili noticed it all. . . . She remained true to her nature to live and appreciate life, advocating not just for herself, but for others who struggle to find their voices. . . Ceili Leahy continues to inspire me to be better. I have no doubt there are people and communities left for her to motivate into advocacy, into action, into appreciation. She is and will remain incomparable."
–Katie Hornung, English teacher and Journalism Advisor, February 2015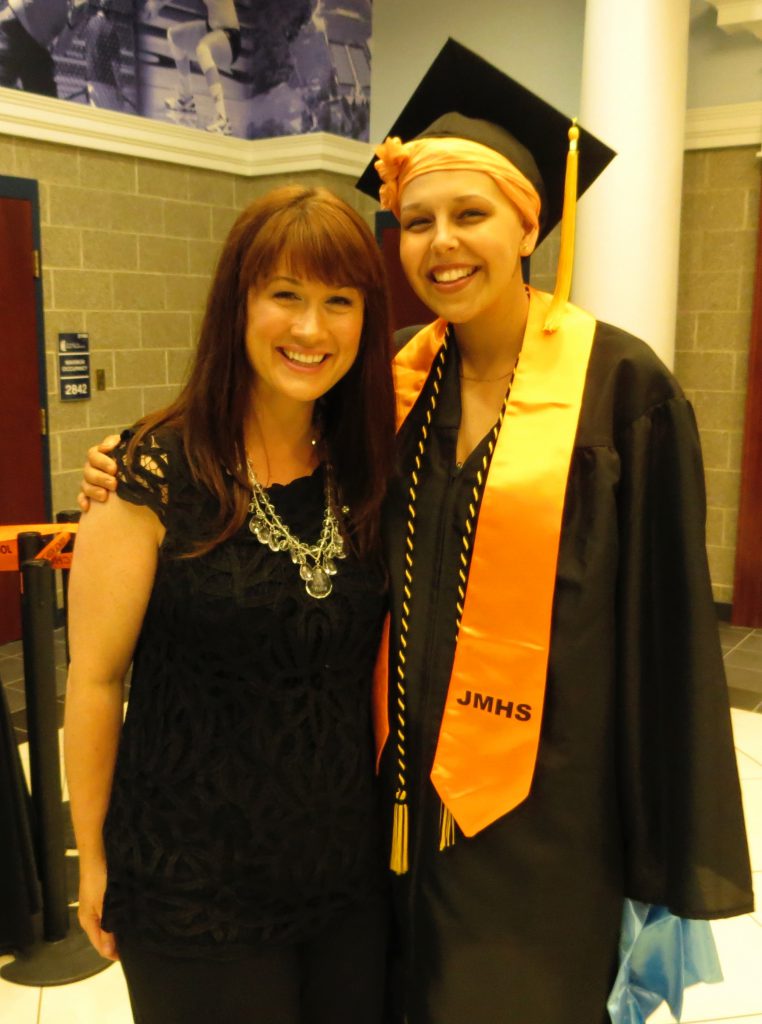 In the words of her care providers:
"Ceili has sought out the opportunity to give back to the other adolescents who were going through treatment. As such, she has regularly volunteered in our unit's Teen Room, holding origami lessons for hospitalized patients. True to the kind of person Ceili is, she chose to use her creativity, compassion and her experience to pay it forward. Patients have been grateful for Ceili and now regularly ask for her—they see in her someone they can relate to and, quite frankly, someone they can look up to. . . I consider myself lucky to have crossed paths with Ceili; she has made me a better person and a better provider."
–Amanda Thompson, Ph.D., Medical Director, Patient Support Services, Children's National Medical Center, January 2015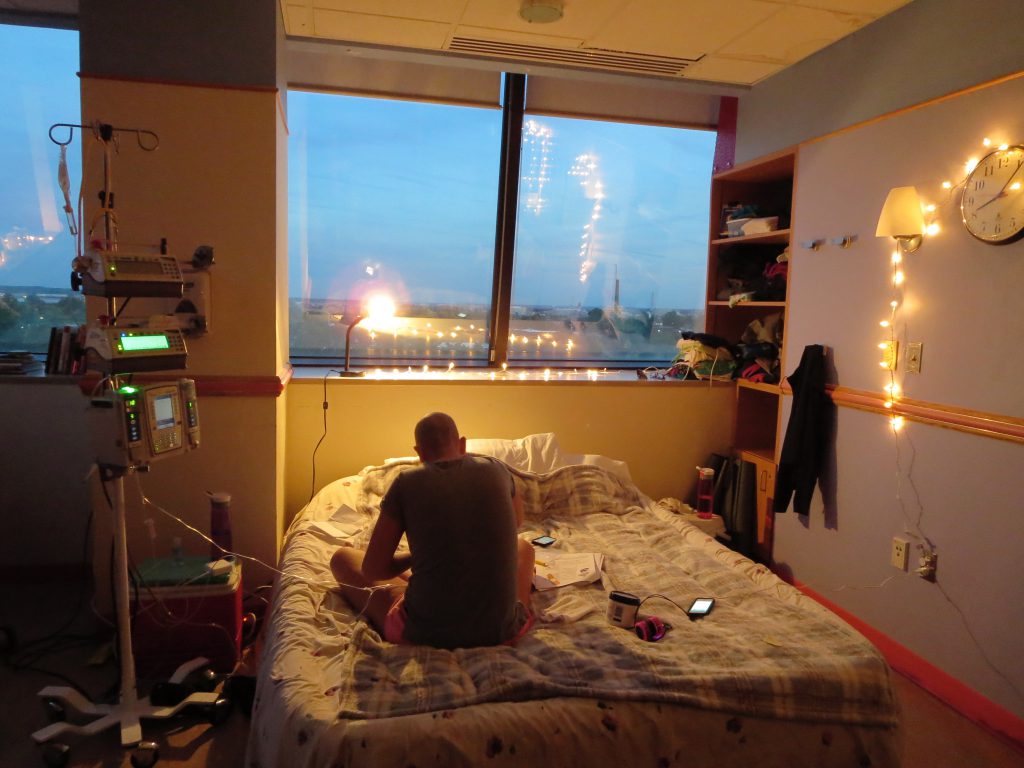 In the words of her community:
"She will never know the profound effect she had on me, even in her death.  I am a changed person for having attended Ceili's funeral.  I have been inspired by Ceili's life, and by her death.  I too, want a light to shine in me, like Ceili had shining in her.  And I, too, want my life to inspire others to make a difference."
"May we all be so lucky as to find our own 'Ceili' . . . that special person who inspires us to want more, do more, and make a difference.  I hope you go and find someone who has a heart of pure goodness and a smile of pure light. I am forever grateful for a young lady named Ceili, whom I never met in life, but was so very blessed to have met in death."
"I encourage everyone to go and find their inner Ceili."
–Billie Bailey, JMHS parent, in a letter to her colleagues, February 2016